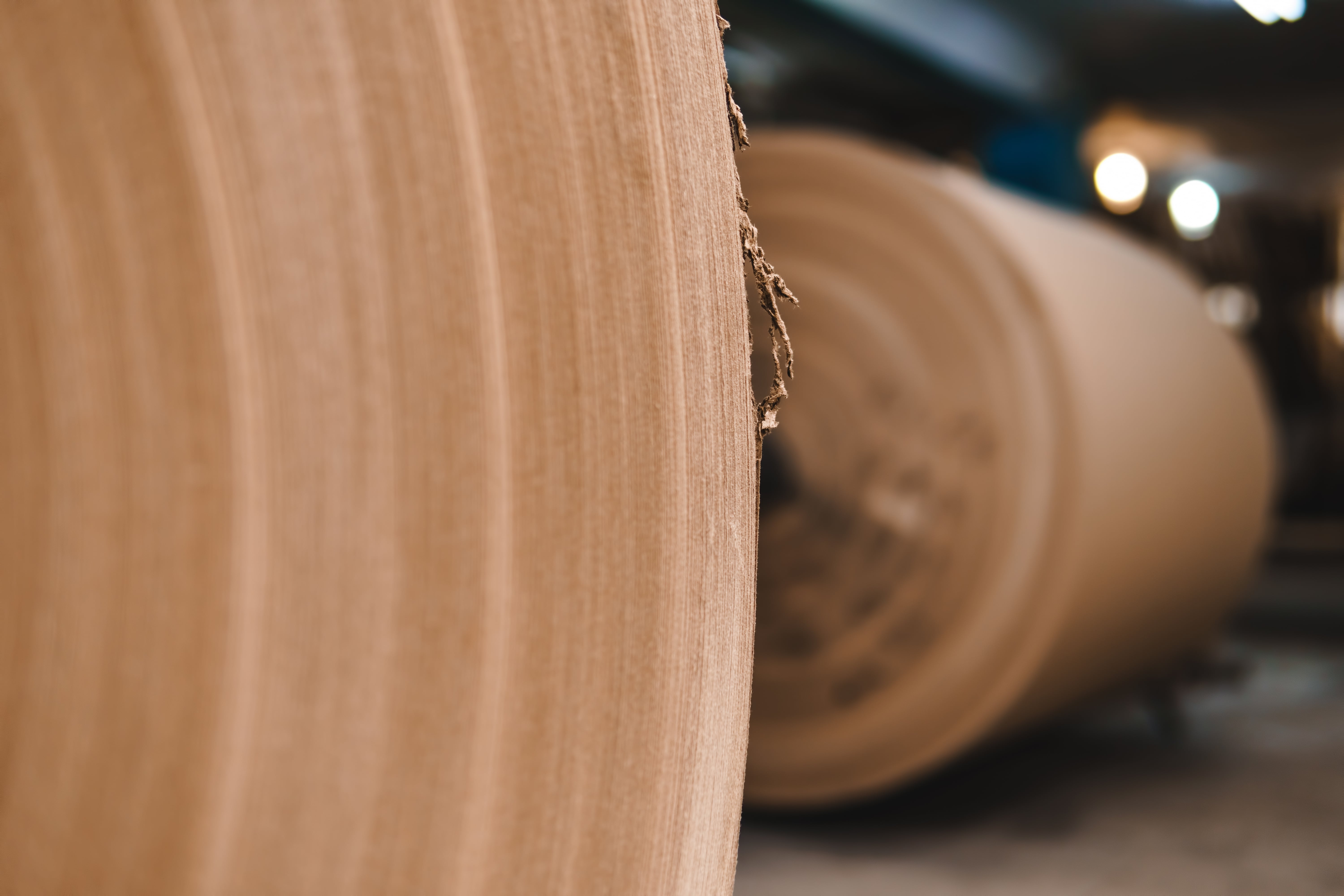 The Joloda system means safety, space optimization and easy loading. Omida Transport Solution is an innovation in transport for printing houses and paper producers.
A Safe Way To Transport Paper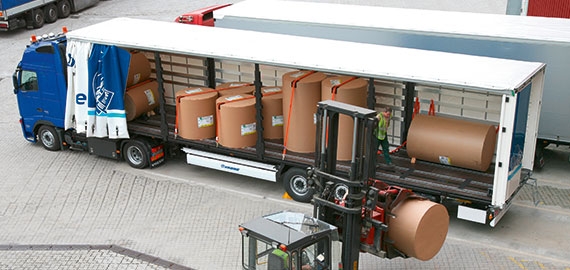 Roll paper is a heavy and thick very delicate load. That is why our company, facing the challenge, prepared specially dedicated products for producers to accelerate the process of loading, unloading and transporting paper.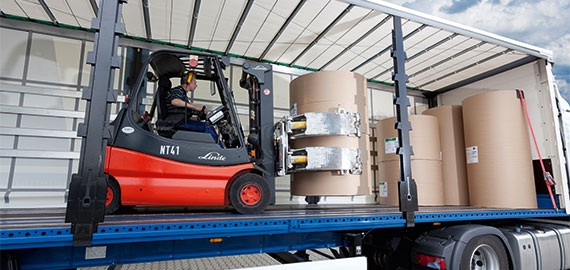 The solutions used in paper liner trailers are not limited only to the transport of paper in rolls, they are an ideal means of transporting products such as packaging, press and books, where the priority is the speed of loading and unloading, as well as ensuring the absence of damage and maximizing the use of cargo space.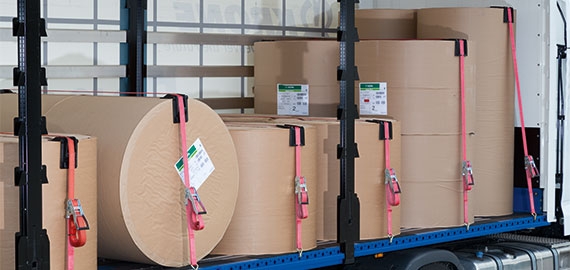 Our company, thanks to the care of a forwarder 24/7, 365 days a year, is able to provide a professional service related to the distribution of the press, which is provided with exceptional punctuality.
Paperliner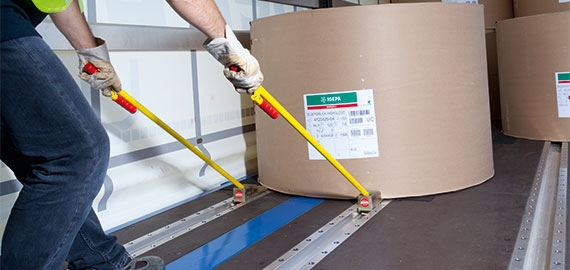 Following the principle of innovation in action, we present paper liner semi-trailers. Specialized longitudinal rails and a system of eyelets enabling the adaptation of securing wedges allow for quick horizontal loading of paper in rolls and horizontal location of the rolls at any point on the trailer. This innovative solution is not possible with standard trailers used by competitors. In addition, our semi-trailers are equipped with Joloda self-propelled trolleys, thanks to which the driver can load or unload goods without the need to use a trolley or a ramp, which significantly reduces the time of loading or unloading.
Joloda System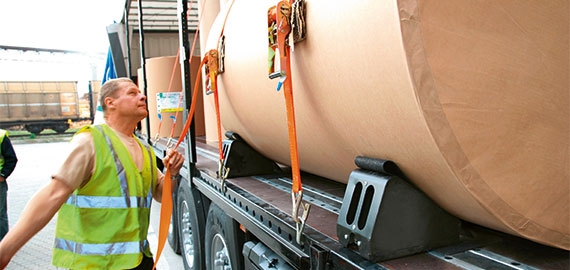 Joloda is a system for self-loading / unloading of long and heavy paper pallets in rolls and atypical machines. The system consists of four special rails (guides) mounted in the floor of the trailer, on which the slats equipped with rollers (Joloda) move. With the help of the Joloda system, the driver lifts the goods above the surface of the trailer and moves it forwards or backwards.
Quick Message Paperliner
Send a request - we will contact you ASAP
I agree to receive by e-mail commercial information coming from Omida Logistics Sp. z o.o. within the meaning of the Act of 18 July 2002 on electronic services
I hereby consent to the use by Omida Logistics Sp. z o.o. of telecommunications terminal equipment and automated calling systems to present commercial information within the meaning of the Act of 16 July 2014. -Telecommunications Law
The administrator of your personal data will be Omida Logistics Sp. z o.o.(hereinafter: Omida). You can contact us as follows: by letter to: Aleja Grunwaldzka 472C, 80-309 Gdańsk, by e-mail: bok@omida.pl or by phone: +48 58 741 88 14. Personal data will be processed in order to prepare offers on Omida products and services. Details about the processing of your personal data are available here.